The primary contacts of a student of the University of Ghana who tested positive for Coronavirus have undergone the 14 days mandatory quarantine and testing.
The tests run on all these 94 primary contacts including students and University staff came out negative.
Many were anticipating a piece of bad news after one student from the University tested positive for the Coronavirus.
A tweet from the Noguchi Memorial Institute for Medical Research gives credence to the story.
"The University of Ghana @UG is pleased to inform members of the university community and the public that all the University's primary contacts of the reported COVID-19 patient from the University have tested negative after going through the 14 days of quarantine," the tweet read.
Ghana has so far recorded 152 confirmed cases of Coronavirus with 5 deaths and 4 recoveries. Therefore this piece of good news is a booster to the nation's effort to contain the spread of the virus.
Ghana is currently under and enforcing a partial lockdown.
A statement from the University of Ghana below: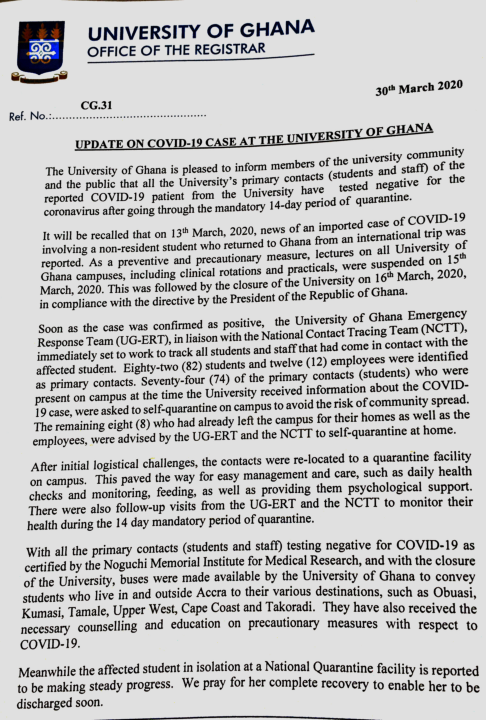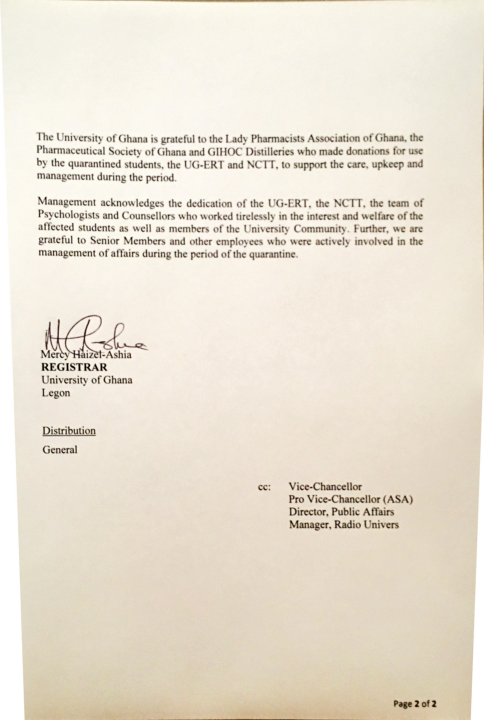 Related posts