The National Identification Authority (NIA) has eventually succumbed to the intense pressure hauled on them by Ghanaians to stop the ongoing registration in the Eastern Region.
In a statement signed by the Authority's Head of Corporate Affairs, Mr. Francis Palmdeti, field workers were directed to put down their tools and suspended the registration with immediate effect.
On March 15 200, President Akufo-Addo directed the whole nation to desist from public gathering more than 25 individuals and adhere to social distancing directive.
After this announcement, churches, mosques, and schools including all public events were banned but the NIA continued to register individuals in the Eastern Region.
This action of the Authority was deemed as preposterous by Ghanaians who did not understand why an agency government agency can pay deaf ears to the orders of the first gentlemen of the land.
Statement Below: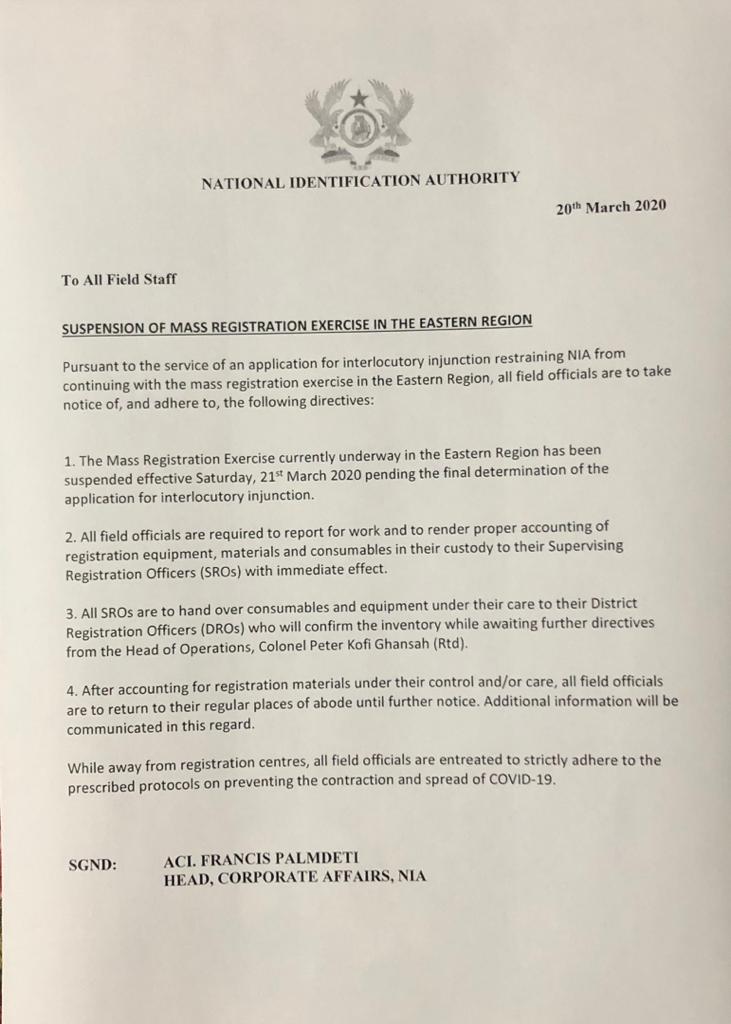 Related posts
Scroll down for latest stories