According to the author and lawyer, no man owes his girlfriend the obligation to take care of her by paying her bills and maintenance.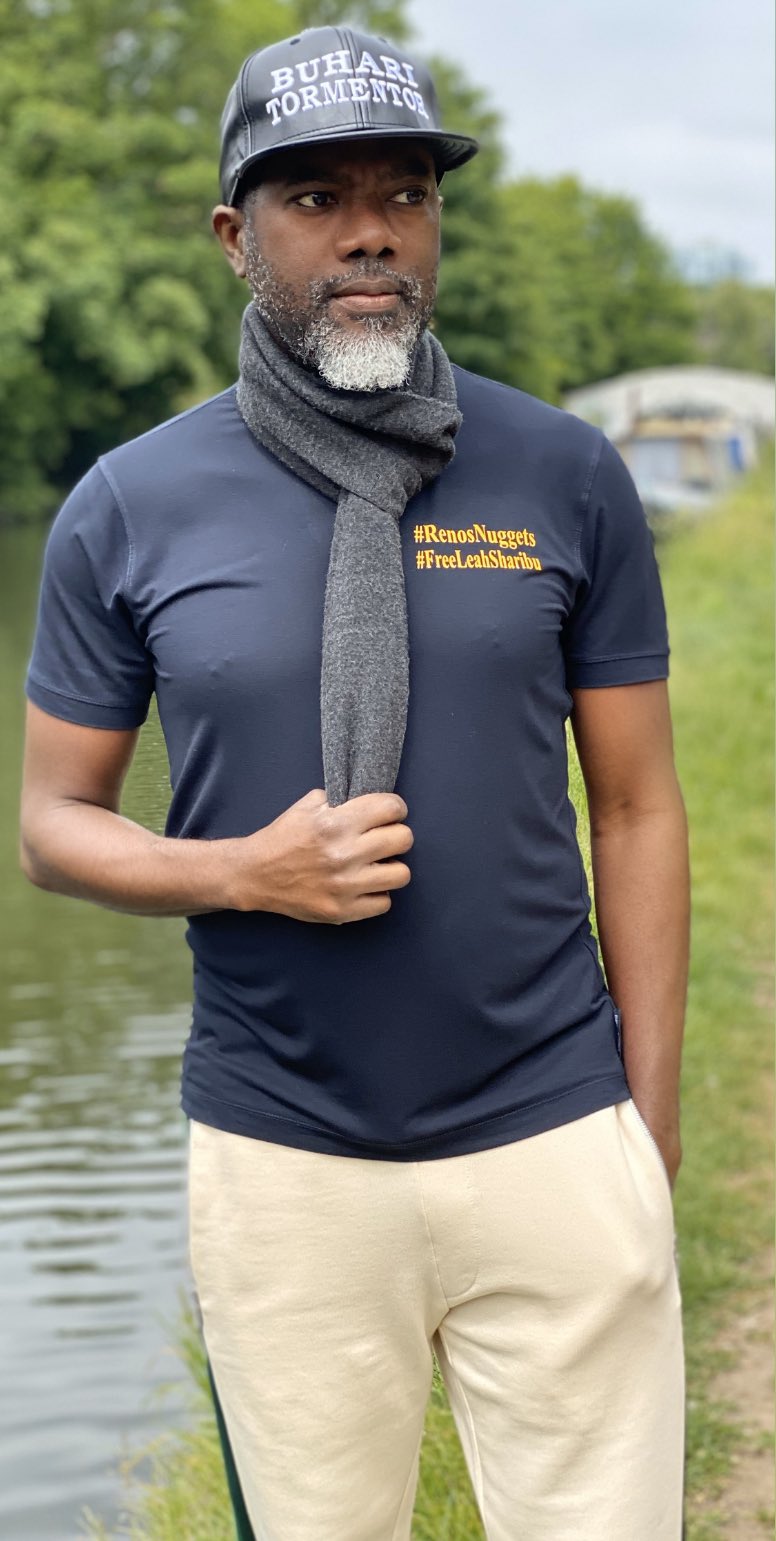 Reno Omokri opined that they only thing a man must give to a woman is a show of courtesy but not the responsibility of taking care and providing for her needs.
He, however, added that should a man want to take care of a woman or better still fend for a woman, his mother should enjoy that privilege.
Reno Omokri tweeted:
Dear boyfriend The only duty you owe your girlfriend is courtesy. You dont owe her maintenance, or footing her bills. Emancipate yourself from that slavery. If you want to look after a woman, look after your mother!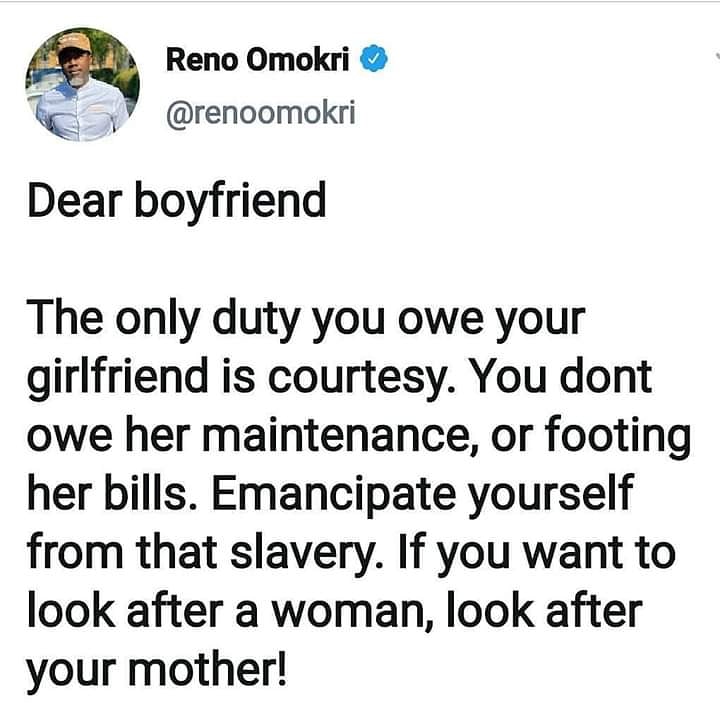 Related posts