Ghana Health Minister, Kwaku Agyemang-Manu has appealed to Ghanaians to be benevolent enough to share masks with neighbors.
According to the minister, the nation will need citizens to help the nation in the purchase and distribution of face masks.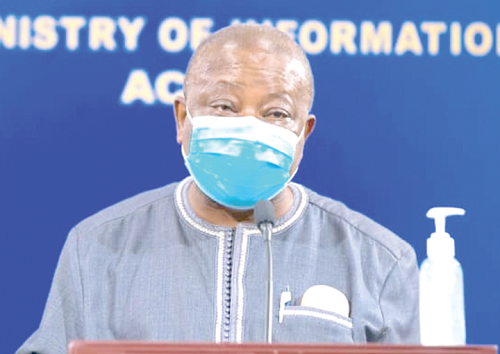 In a press briefing at the Ministry of Information in Accra, Kwaku Agyemang-Manu stressed the need for the observing of the social distancing protocols and the wearing of face masks.
After the lockdown was lifted, the president appealed to Ghanaians to observe the precautionary measures to curb the spread of the virus.
However, a careful glance across cities and towns in Ghana depicts a rather sorry situation where the precautionary measures are not been adhered to.
"Buy masks for your neighbors because this would help the national efforts in the fight against the coronavirus pandemic in the country by ensuring that everyone wears a mask," Kwaku Agyemang-Manu said.