A lady based in Nigeria who might be a pharmaceutical student has vowed not to leave the lab until she finds a cure for the Coronavirus.
Tweeting at Gracious, it is obvious she is a microbiologist who knows a bit about medicine and preventive health.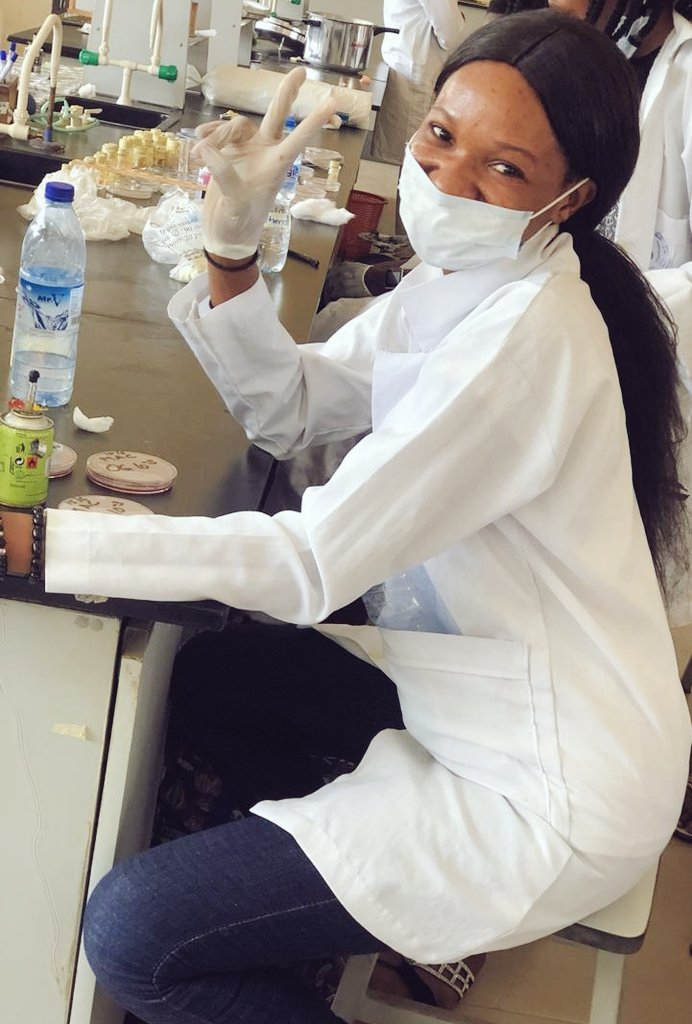 However, as to whether a microbiologist is trained to find an antidote for virus-induced disease leaves us thinking.
She sought for good luck and reminded people of the need to wash their hands regularly.
She tweeted:
"As a Microbiologist….I have entered the lab and I won't leave until I find the cure for Coronavirus…. #FightCOVID19
Wish me luckFlexed biceps

Don't forget to wash your hands and stay safe.