Ace broadcaster and host of the Citi Breakfast Show, Bernardino Koku Avle, has challenged the preoccupation of people who are affiliated to political parties and the energy they expend to fight each other on every issue.
According to him, it is not acceptable for party footsoldiers to continue to fight each other with vim and vigour and sometimes verbally abuse one another because they disagree on issues.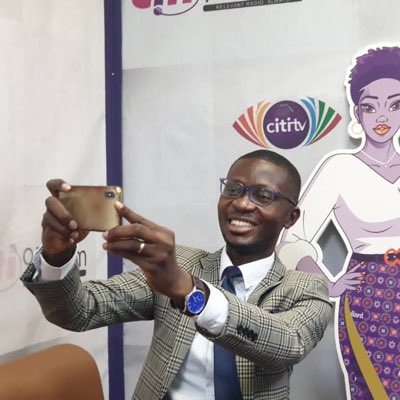 "I hope party footsoldiers on social media speak out against poverty as much as they fight each other on Facebook and Twitter," he said.
The phenomenon of party apparatchiks defending the image of their parties and trumpeting their achievements which are exemplified in Ghana between NPP and NDC and have become a norm.
Following that, Bernard Avle lamented over the sheer poverty that has engulfed Ghanaians at the blind side of politicians who are just concerned about how good their parties look in the eyes of the public.
According to him, the essence of a leader is to be able to change and improve the lives of others.
"A leader's greatest task is his or her ability to change and improve the lives of the people he leads. Politicians must value the improvemnt of the lives of their citizens and strive to see them do better.

The gap between between the rich and poor keeps widening while we sill continue with our party politics unconcerned. These people who defend their parties on social media and insult others should start to think differently." he added.
Bernard Avle hosts one of the most popular and listened to morning radio shows in Ghana and his intelligent analysis and articulation of issues coupled with his ability to ask the right questions are unmatched.
Related posts
Scroll down for latest stories