After eight addresses by President Akufo-Addo to the nation since the outbreak of COVID-19 in Ghana, maverick politician Akua Donkor has announced her intention to address the nation as well.
Akua Donkor, who is the founder and leader of the Ghana Freedom Party (GFP) is one of the comedian cum politicians who many enjoy listening to for the sake of it.
Flyers making rounds on social media suggest she will be speaking today at 7 pm via Kofi TV on Facebook.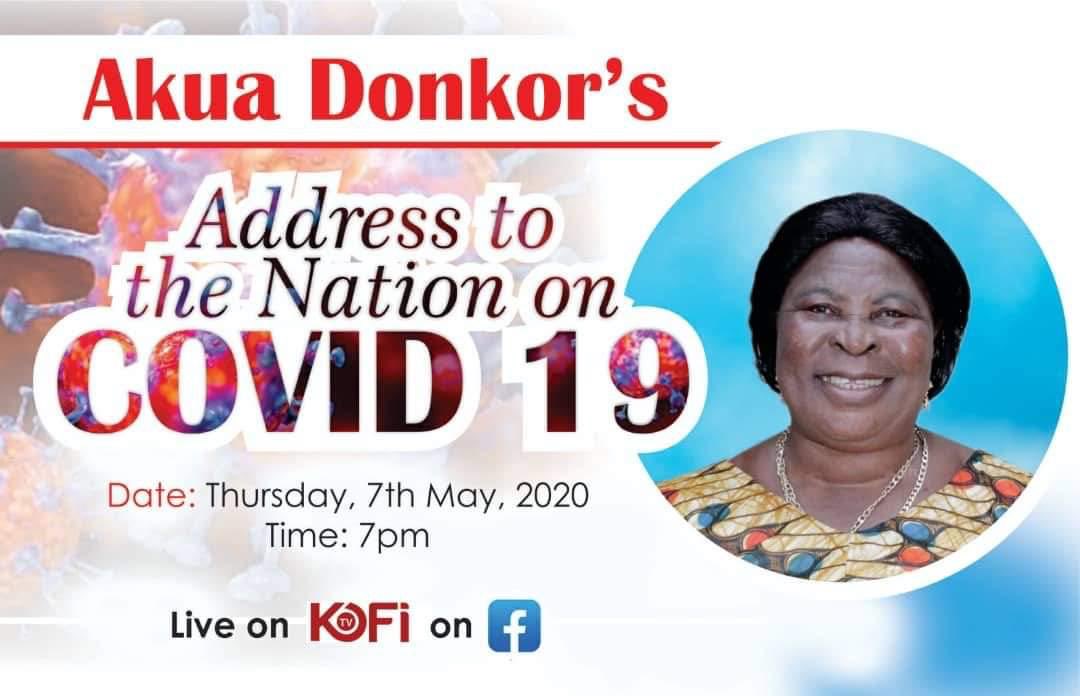 Obviously, she will be speaking in the language she is very comfortable in; Twi and she is expectant of a high viewership.
Akua Donkor was a great friend of Former President John Dramani Mahama in the lead up to the 2012 and 2016 elections but their relationship has turned sour.