John Dumelo is poised and energized to for once, capitalize on the positive side of social media to win the Ayawaso West Wuogon parliamentary election; an area that is historically a stronghold for the New Patriotic Party (NPP).
According to the popular actor, social media possess a strong force and provides the platform for him to reach out to the youth in his constituency who are the deciding factor of every election.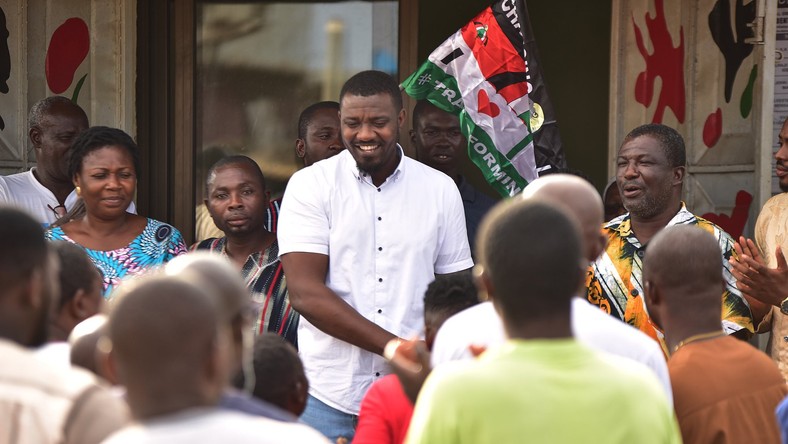 Speaking on Adom FM, John Dumelo confidently stated that the intimidation and sometimes naysaying do not get near his vision to unseat Mrs Lydia Alhassan, the incumbent MP come December 7.
"Social media is important to me and I know that not all of them are voters in the constituency but I understand it and I am using it positively because non-constituents can influence their friends through what they see and read," he bragged.

"Our kind of politics in Ghana is not very different from politics outside, and for me I am used to fake stories in the media and have grown a tough skin so when something comes, I  keep quiet since the more you talk, the more people create loopholes in your story," he said.

"What they mainly want is how I can help them personally, and that's why I started the scholarship scheme in 2013 not only in Legon but GIMPA, UPSA and they are all saying they are behind me and will voting for me," he said happily.
The Ayawaso West Wuogon constituency will be the topmost election area in the December polls to gain the attention of watchers and the entire populace not just based on the personalities involved but also the grim electioneering history.
John Dumelo has a very strong social media appeal and he is gradually buying the love of his constituents with the frequent supply of food and other strategic interventions to better his chances of winning.
Mrs Lydia Alhassan on the other side is cocksure of her chances based on the fact that the constituency is the citadel of the NPP.