Ghanaian celebrated rapper Sarkodie believes her daughter Adalyn Owusu Addo (Titi) epitomizes the love that must be shared and received by everyone.
In a short Twitter post, he relishes how great he feels about her daughter's love for him. Sarkodie believes, every human being deserves to be loved based on what his daughter has taught and shown him.
Sarkodie and Titi have been the father and daughter goals for many people who fancy the rapport and emotional connection that exist between them.
In their videos and photos, one could see how Titi clings to Sarkodie and never wants to let him go. Sarkodie also demonstrates a great level of love and care towards his daughter which she reciprocates.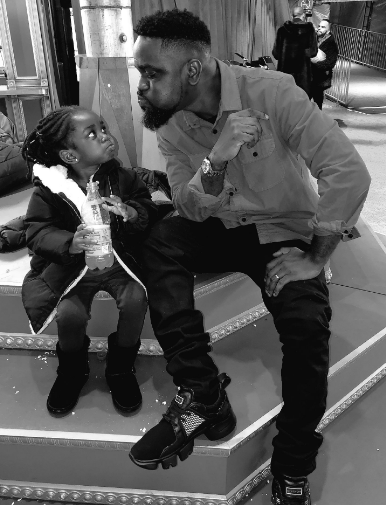 Adalyn Owusu Addo is the only child of Michael Owusu Addo (Sarkodie) and Tracy Owusu Addo (Tracy Sarkcess) who was born in 2016, two years before his parents got married.