Wendy Shay became weary of the same questions been thrown at her about her supposed love affair with Rufftown Records CEO, Bullet and decided to walk out of a live radio interview.
The interview was supposed to be about the promotion of her new song 'Emergency' which featured Bosom PYung. However, the turn of attention to his private life was so nauseating to the 'Uber Driver' hitmaker.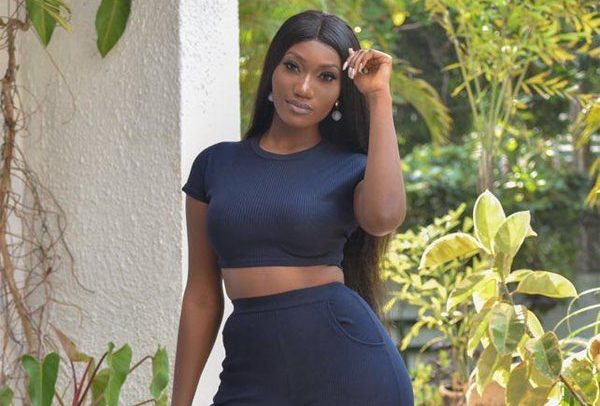 The host, Nana Romeo relentlessly and stubbornly pressured her to disclose the current state of affairs between herself and Bullet.
Wendy Shay refused to answer the question on several instances but the host kept pestering her and even went ahead to say he has evidence to prove that she is in bed with her manager.
That was the last straw to break the camel's back as Wendy Shat retorted by saying:
"I came here for interview to promote my brand. I don't think I came here for Bullet questions. What is this interview about? Am I here for counselling or investigations on Bullet because I don't know why you keep asking me the same questions . If this is the line of questions for the interview I think I need to walk out."

"I have suffered enough," were the last words she said before angrily exiting the studios of Accra-Fm.
A few weeks ago, the same host and the same radio station publicly embarrassed KiDi for arriving for an interview a few minutes later than scheduled.
Social media has reacted to the news describing Nana Romeo as highly unprofessional.
Wendy Shay after the incident went to her Twitter page to write:
What u ppl know is asking unprofessional questions like are u sleeping with Bullet ? R u dating Shatta? R u dating Kuami Eugene? Is that the only thing u can ask a female artiste??! I'm sick n tired of it ! GHANA WAKE UP !!
Check Out Video Below: