Wendy Shay who rose to the limelight after the sudden demise of Ebony Reigns on 8th February 2018 has joined thousands across the world to remember two years of her passing.
Ebony Reigns died in a gory car crash that claimed her life and that of three other people. Franky Kuri and Vondee who were her friend and bodyguard respectively did not survive the crash. The only person who survived to tell the story was the driver.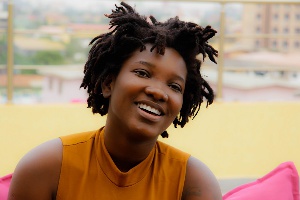 Before her passing, she was the hottest artiste in Ghana with three hit songs that had gained popularity. She had already become a household name with her charisma and somewhat exotic fashion to match her style.
Today marks two years when the Ghana music industry was thrown into a state of wailing, solemnness and sorry. Although the pain is not the same as it was two years ago, the memories Ebony created is still crystal clear. Celebrities around the globe have been paying tributes.
Wendy Shay took to her Instagram page to write:
"Bony thank you for inspiring me to be who I am today ..Ur legacy still lives on and I will do everything possible for it to be remembered wherever I go
Rest in Power Bon 

#Bonypondis#rufftown
https://www.instagram.com/p/B8TmMHmnoUL/?utm_source=ig_web_button_share_sheet
Related posts