If you have taken note of several social media platforms in recent times, you will for more than once come across a daunting photo or video of pallbearers.
This a new video and photo meme used to describe a fatal or "It has ended in tears" scenario.
Apparently, these videos and photos of men carrying and dancing with caskets are a norm in most African societies where dead relatives are given such a flamboyant treat.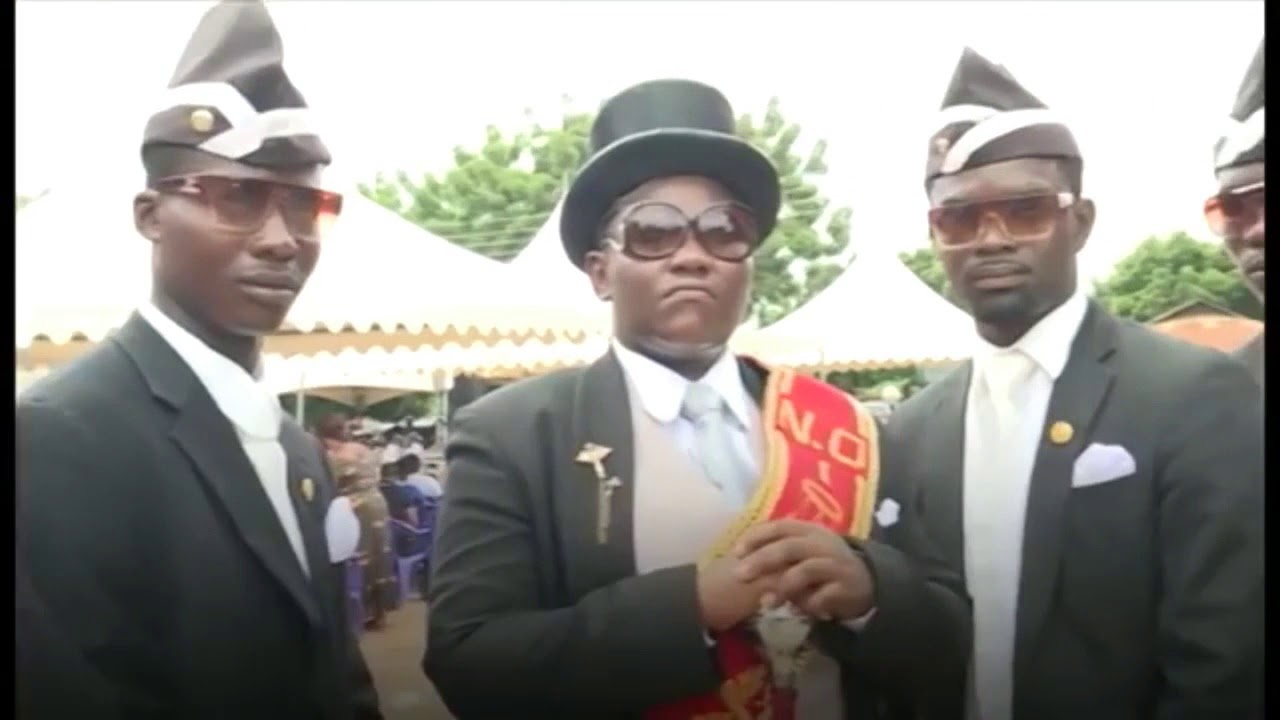 Assuming you have a dead relative who you want to celebrate and make his or her funeral ceremony fun and satisfying, you can hire this neatly dressed professional pallbearers toss and dance gloriously with the casket.
However, this somewhat unpreferred situation has become a social media craze.
These photos and videos are now used to describe a situation where a person is facing or will face a bad surprise or something bad will happen at the end.
It is also used to describe disappointment, shame, shock, failure, embarrassment, accident, carelessness, recklessness or sometimes any unpleasant situation that makes an individual feel uncomfortable.
These photos and videos that are trending everywhere were taken during a local funeral ceremony in Ghana and it has a signature tune that gives it a sarcastic meaning.
The next time you see this, it doesn't actually mean someone is dead; it is a way of defining the experience of the person.
Check Out Videos and Photos Below: