The emotional woes of Ghanaian comedian and actor, Funny Face seem not to be coming to an end soon as he declares he intentions to boycott social media after he gets his children.
Funny Face, in recent times, has been expressing how bitter life and marriage have treated him and why he believes his life needs a reboot.
In multiple videos, the once vibrant healthy comedian is just a pale shadow of himself as he tirelessly makes demands for his twin daughters and blames everyone for his woes and troubles.
His frustration and pain appear to be getting on his nerves as he could not figure out any solution for his ailing heart. That is how come, he verbally assaulted a social media user on his Facebook page.
This fan said he has grown weary of Funny Face and his continuous display of self-victimization. Funny Face did not hesitate to serve the fan with unprintable words describing him as a 'fool'.
He then went on to his Instagram page to issue a warning to anyone who will cross his paths in his quest to break away from the shackles of pain, anguish and emotional trauma.
Conclusively, Funny Face said, he will be leaving the showbiz industry of Ghana because it is evil and travel to go start a fresh life.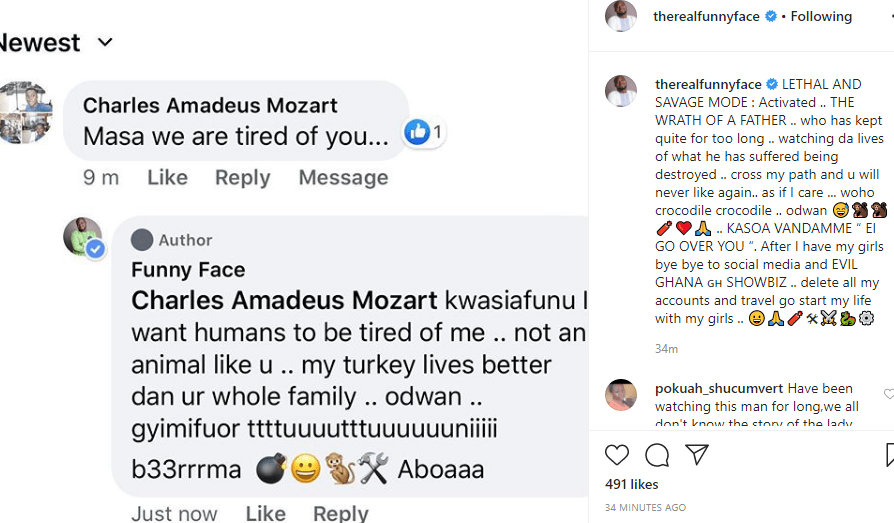 Related posts