In a report by Adom FM, 2 Sakawa boys were alleged to have fought female hawkers at Kasoa toll booth after they killed a snake meant for ritual purposes.
According to the report, the Sakawa boys were said to have packed a brand new White Benz car at the toll booth and to the shock of onlookers, a very huge snake crawled out of the car.
Frightened at the sight of the dangerous reptile, some courageous men and women at the scene killed the snake.
Eye-witnesses claim two boys descended from the Benz car — angry with the killers of their snake.
The witnesses also claimed that when the snake came out of the car, it tried to vomit money before it was killed.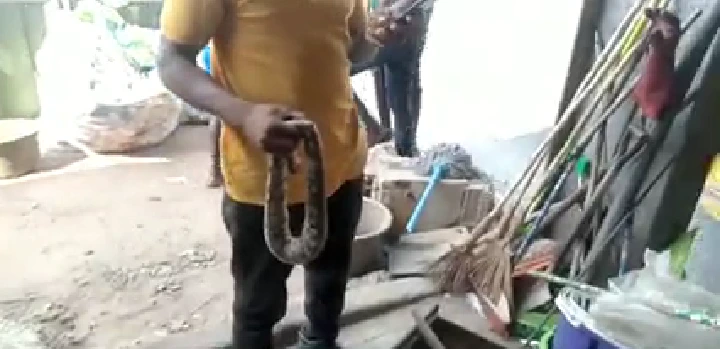 According to the eyewitnesses, that particular type of snake is specially for spiritual purposes, specifically money rituals.
Watch the video below:
Related posts
Scroll down for latest stories