Thomas Teye Partey, often simply known as Thomas, is a Ghanaian professional footballer who plays as a defensive midfielder for Spanish club Atlético Madrid and the Ghana national team. 
Thomas has been consistent as a player for the Spanish side. He has become an integral member of the team since 2015 and his performance during every match is superb.
As a defensive midfielder, he has proven beyond all imaginable doubt that he is a prolific footballer who reads and understands the game.
It is always amazing watching him play. The passion, the drive and the display of football dexterity make him very distinct.
The power to shoot from long ranges and his ability to make quick decisions as and when he gets hold of the ball is commendable.
His abilities have been underrated but it is an undeniable fact that he possesses the ball and gives decisive passes just like Paul Pogba.
Yesterday's UEFA Champions League game between Athletico Madrid and Liverpool produced some outstanding stats for Thomas Partey. He was adjudged Man of the Match in yesterday's UCL match.
Thomas Partey's Stats Against Liverpool:
• 7/10 ground duels won – most on the pitch
• 3/3 aerial duels won
• 5 tackles won – most on the pitch
• 2 chances created
• 2/2 dribbles completed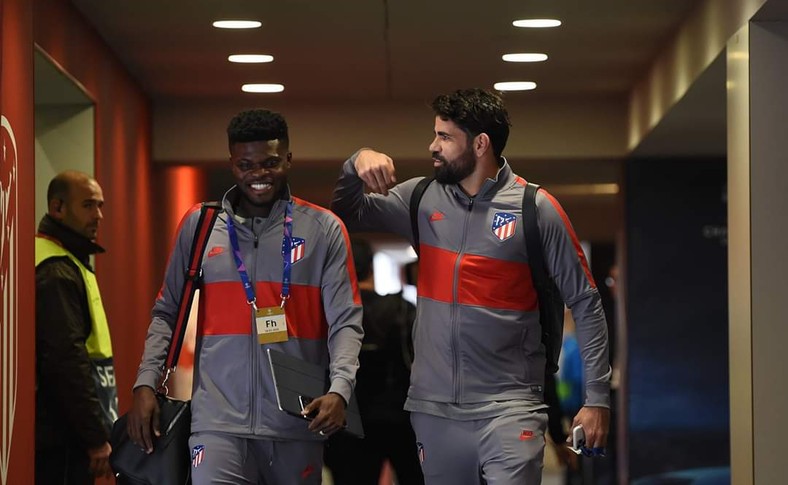 Many have described him as 'World Class'. He has received interests from Real Madrid, Liverpool, Bayern Munich, and Manchester United.
Many have said he will jell at Manchester United and be world-class. Thomas Teye Partey is valued at 50 million euros.
He should shine. He should help the Black Stars shine.
Read Some Tweets On Him
https://twitter.com/_LeKido_/status/1230160200444698624?s=20
Masterclass performance Thomas Partey. Too much energy…
pic.twitter.com/mInpD45fRd

— Mawunya (@Mawunya_) February 19, 2020
Thomas Partey is another player that would massively improve United's midfield and was available for 43 million last summer. Hopefully we can salvage top 4 from this season but have no doubts poor recruitment has cost us. Bruno and Partey for under 100 million….

— The United Stand (@UnitedStandMUFC) February 19, 2020
Thomas Partey is world class. It's not even up for a debate is it?? pic.twitter.com/iNlINOzMUD

— Kωαme Benαιαh🐐 (@kwamebenaiah) February 18, 2020
Related posts