If you have been on social media for some time now, you may have come across a video or photos that have Grand M. Officiel in it.
There is one video of his that has become a meme where his iconic laughter and rolling of eyeballs have become a social media sensation.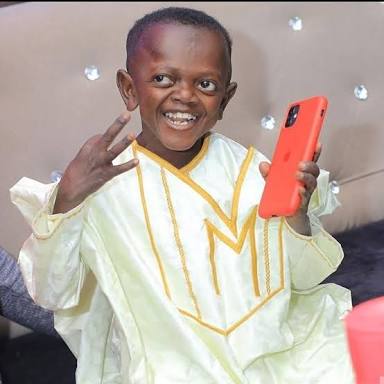 The background on Grand M. Officiel is very scanty although he turns 20 today.
However, Celebritiesbuzz.com.gh was curious to uncover who this gentleman is and why his videos and photos are making rounds on the internet just like the dancing pallbearers from Ghana.
Grand M. Officiel is a Malian musician and comedian who is very active on all social media platforms including Facebook, Twitter, and Instagram.
His videos are being shared and enjoyed by many.
Check Out Some Videos Of His Below:
Pls meet my new friend @grand_m_officiel_ all the way from Mali. We're in the studio already working. I hope baba is not trying to diss me here 🤣. Cc @billyqueb_ent

Track Name: Mayzee. pic.twitter.com/KYRYPmMSBS

— Mayzee Lion (@iam_mayzeelion) April 6, 2020
Grand_m_officiel_ pic.twitter.com/cAw2oDumyT

— PamzatAce (@jtown_baller) April 29, 2020